Gate Repair Maintenance
Back To Our Services
If you are having trouble maintaining garage doors, there is a good chance that you are also having trouble maintaining your gate hinges or motor. They always seem to come hand in hand, which is why our company "Garage Door Repair Norco" has expanded to include any and all jobs that have to do with gates. However, while there are some similarities between the two and the way they are maintained, there are also very big differences as well which is why this decision did not come lightly. We have always strived to better ourselves and expand horizons so that more and more people have a company that is not only reliable, but also encompasses many of the responsibilities homeowners may be too busy to get to.
Expect the same quality work we perform on garage doors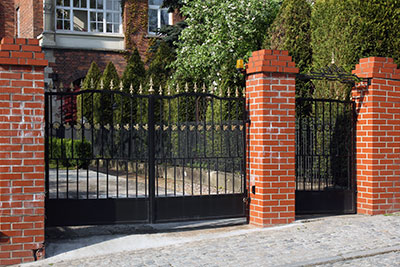 It is understandable why some would be a little skeptical about our track record with gates because when compared to garage doors it is a very large difference – but only because our gate service is relatively recent. We can promise you that as far as quality goes, our company offers the very best and nothing less. This includes both garage doors as well as gates. We never skimp on quality and you can trust our expertly trained teams to do the same kind of excellent job on your gates as we do on your garage doors.
Modern choices
Similar to our vast array of options with our main focus, we are happy to provide modern choices for anyone interested in gate openers or electric gates. The modern world is all about convenience and this is exactly what our company provides. If you wish to upgrade your regular gate into perhaps a wrought iron gate with its own built-in opener, we would be happy to help!
Emergency services available always
We cannot deny the fact that emergencies tend to happen in the most inopportune moments – which is exactly when we are available. To put it simply, there isn't an hour that our company is down for the count. If you are having troubles with your gate at three in the morning don't despair, give us a call right away because we can help!
Gates are in many ways just as important if not more so when compared to garage doors. There are more people who own gates than they do homes with garages, which is why our company has grown to include gate services as well. Allow Garage Door Repair Norco to be responsible for both your garage door and your gates and we can promise that you will never be disappointed with our staff or our specialists. Gates need to be constantly maintained and gate motors need regular checkups, so what are you waiting for? Try out our company for yourself and see why we are the best in the business.